World Institute for Action Learning
The World Institute for Action Learning (WIAL) is a rapidly growing international not-for-profit organisation dedicated to the growth and advancement of WIAL Action Learning in business and all community sectors. It is supported by WIAL affiliates around the world. WIAL is a highly capable global organisation that helps clients rapidly solve urgent and important business challenges. Our clients frequently achieve a substantial Return on Investment (ROI) on their organisation, leadership and team development projects. As the only certifying body for Action Learning, WIAL provides various training & certification programs internationally to support our clients and the global Action Learning community.
Since first introduced by Reg Revans to the coal miners of Wales and England in the 1940s, Action Learning has emerged as a powerful problem-solving methodology that has the proven capacity to simultaneously build successful leaders, teams and organizations. Action Learning has emerged as a method of choice for global companies, government agencies, and non-profits that want to improve quality, cut costs, create new products and services, and change the cultures of their organizations.
Many universities around the world have incorporated the WIAL model into their curricula and learning methodology. WIAL members have written numerous books and articles on the subject of Action Learning, including three that are predicted to be classics in the field Action Learning in Action, Optimizing the Power of Action Learning and Action Learning for Developing Leaders and Organizations: Principles, Strategies, and Cases.
WIAL Global
WIAL is a globally recognized not-for-profit organisation that provides various training and certification programs internationally.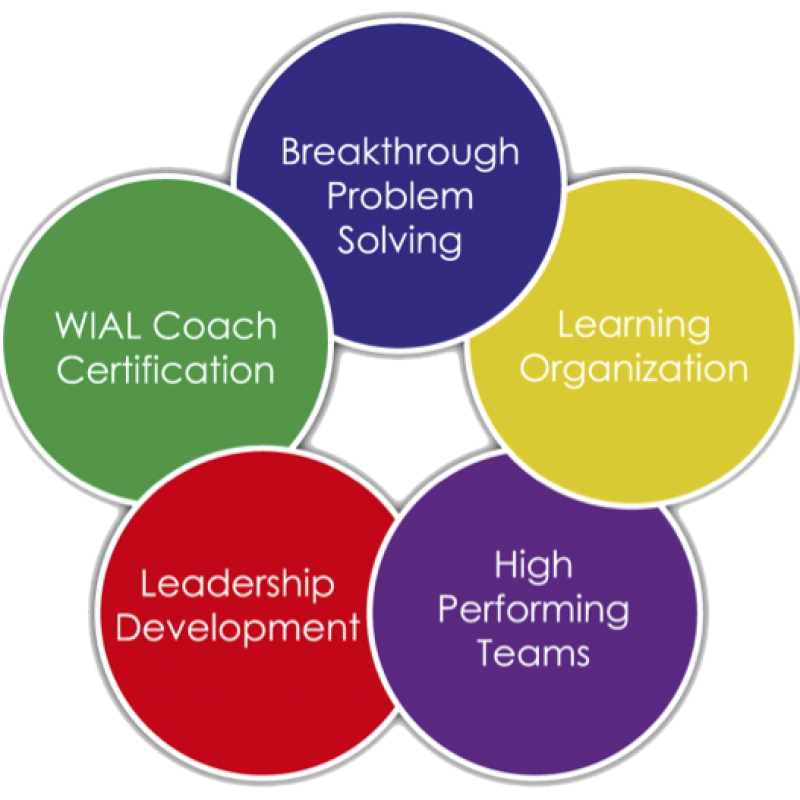 Action Learning solves problems and develops leaders simultaneously because its simple rules force participants to think critically and work collaboratively. Action Learning is particularly effective for solving complex problems that may appear unsolvable. It elevates the norms, the collaboration, the creativity and the courage of groups that solve problems of great urgency to the organization.
The Action Learning coach assists group members in reflecting not on their problem solving but on the elevation of their group functioning as well as focusing on examples of their leadership skills. In this way, Action Learning participants become effective leaders as they solve difficult problems.
Action Learning positions inquiry at the core of organizational behavior, develops critical thinking, and creates mutual respect among employees at all levels. The focus on inquiry elevates the group interaction to a true learning environment.