WRC 2017 Message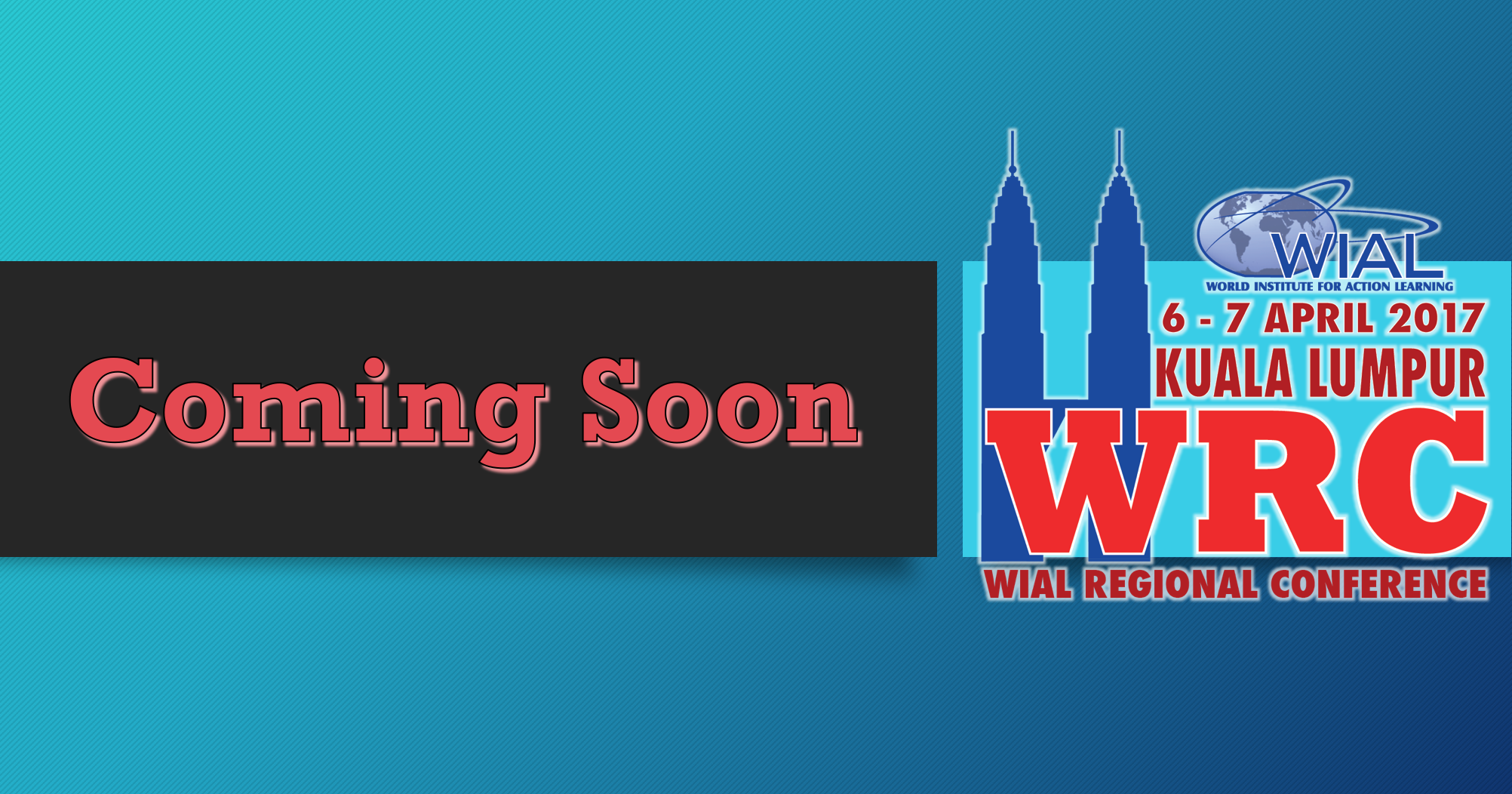 Dear colleagues and friends,
It is with great pleasure that we invite you to participate in the WIAL Regional Conference 2017 (WRC 2017) to be held at Concorde Hotel in Kuala Lumpur, Malaysia from 6th to 7th April 2017. There will be pre and post conference workshop events on 5th and 8th April 2017.
The overall theme of the Conference is "Action Learning: The Performance Changer in A VUCA World", with the sub-theme, "Collaborate, Engage and Transform Leaders". Our two days Conference will focus on two areas: discussions on enhancing performance in people and leaders through action learning, and experiencing real life applications of aforementioned discussions.
Concorde Hotel is in the heart of Kuala Lumpur, a city of contrast and diversity. It is less than a kilometer away from the iconic Petronas Twin Towers and Kuala Lumpur Tower. Getting around in Kuala Lumpur is relatively easy with good transport infrastructure.
Please refer to the attached Information note for more details. Should you have further queries about the WIAL Regional Conference (WRC), please address them to the WRC 2017 committee (wrc2017@wialmalaysia.com).
Once again I extend my warm greetings to all participants, I believe you will enjoy the Conference and the beautiful city of Kuala Lumpur.
Regards,
William Teo
Organising Chairman
WRC 2017